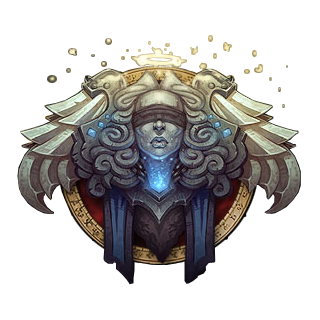 Priests are devoted to the spiritual, and express their unwavering faith by serving the people. For millennia they have left behind the confines of their temples and the comfort of their shrines so they can support their allies in war-torn lands. In the midst of terrible conflict, no hero questions the value of the priestly orders. The priest is the master of healing and preservation, restoring his wounded allies, shielding them in battle and even resurrecting his fallen comrades from death. While he has a variety of protective and enhancement spells to bolster his allies, the priest can also wreak terrible vengeance on his enemies, using the grand powers of the Holy Light to smite and purge them or the devastating powers of the Shadow to decimate their minds. The priest is a diverse and powerful class, highly desirable in any group and capable of fulfilling multiple roles.
The priest is perhaps the best healing class in the game with a surprisingly strong damage potential as well (should the player choose to enhance this aspect of the class). Their ability to heal and buff allies, avoid aggro, dispel buffs on enemies, dispel debuffs on their allies, and resurrect fallen comrades makes them an important member of any group, whether it's PvP or PvE.
Pages in category "Priest"
Ad blocker interference detected!
Wikia is a free-to-use site that makes money from advertising. We have a modified experience for viewers using ad blockers

Wikia is not accessible if you've made further modifications. Remove the custom ad blocker rule(s) and the page will load as expected.