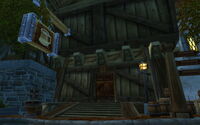 The Pig and Whistle tavern is open almost every day and night for customers after a drink, meal or friendly chat. Rented by The Lionheart Company, it is the best place to go if you wish to join the family.
The Basement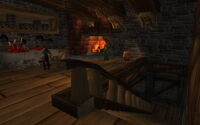 The cellar is located downstairs of the Pig and Whistle and is off limits to non-employees. Confirmed to be inside the cellar is a rat problem, alcohol, supplies and goods of The Lionheart Company. Non-employees are permitted to visit the cooks for training or to purchase goods, but to go down the steps to the basement will result in a visit from Lionheart bouncers.
Ad blocker interference detected!
Wikia is a free-to-use site that makes money from advertising. We have a modified experience for viewers using ad blockers

Wikia is not accessible if you've made further modifications. Remove the custom ad blocker rule(s) and the page will load as expected.